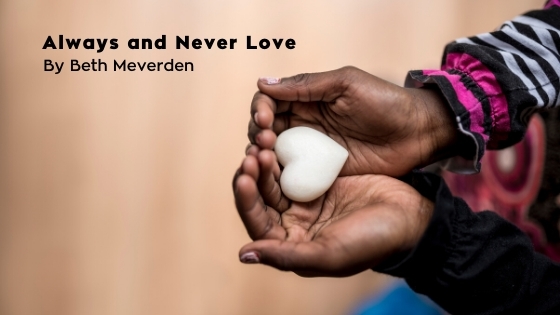 As we finish our parenting tips from 1 Corinthians 13:4-8, let's look at some absolutes that
actually benefit your children.
Love "always protects" looks like being attentive to your children's well-being whether they are
in your presence or not. Many children are hurt by others (peers and adults) because their
parents are unaware of where their children are spending time, who their children are spending
time with, and what their children are spending time doing with others. Always protecting
includes asking open ended questions and not settling for one-word, empty answers like
"nothing," "nowhere," or "no one." It means sacrificing doing things you'd rather be doing to
make sure your children are safe, healthy and well cared for.
Love "always trusts" includes expecting the truth from your children because you have trained
them to be trustworthy and are trustworthy yourself. When you expect the truth from your
children (and check their answers from time to time), you will find the truth in order to protect
them and honor them for being trustworthy.
Love "always hopes" is not giving up on your children even when they give up on themselves or
on God. You keep hoping and keep trusting God to lead your children toward Him no matter
what season they are currently in.
Love "always perseveres" is not getting weary of potentially tedious conversations about
relationships, spiritual doubts and questions, and other things that are important to your child
even if the ideas and topics are not important to you. Always persevering means you don't give
up on disciplining your children even when it seems to never end, like the laundry. It means
never saying, "I've done all I can do" without being on your knees and surrendering your child
to God. There are always more prayers to pray, more encouraging words to say, and more hugs
and high fives to give. Find out your children's love language, learn it fluently and speak that
language in any way you can to show them love in the way they receive it best.
Love never fails. Do not give up on your children. God doesn't give up on you. Be like God the
Father who isn't impatient with you and perseveres through all your selfishness and struggles.
You will fail your children, but God will not. Give your children more of God's love and less of
your limited love and they will have what they need to thrive and show others love, too.
It always protects, always trusts, always hopes, always perseveres. Love never fails. 1
Corinthians 13:7-8a
Which of the always and never challenges is the biggest struggle for you in parenting? What
can you do to grow in that area?