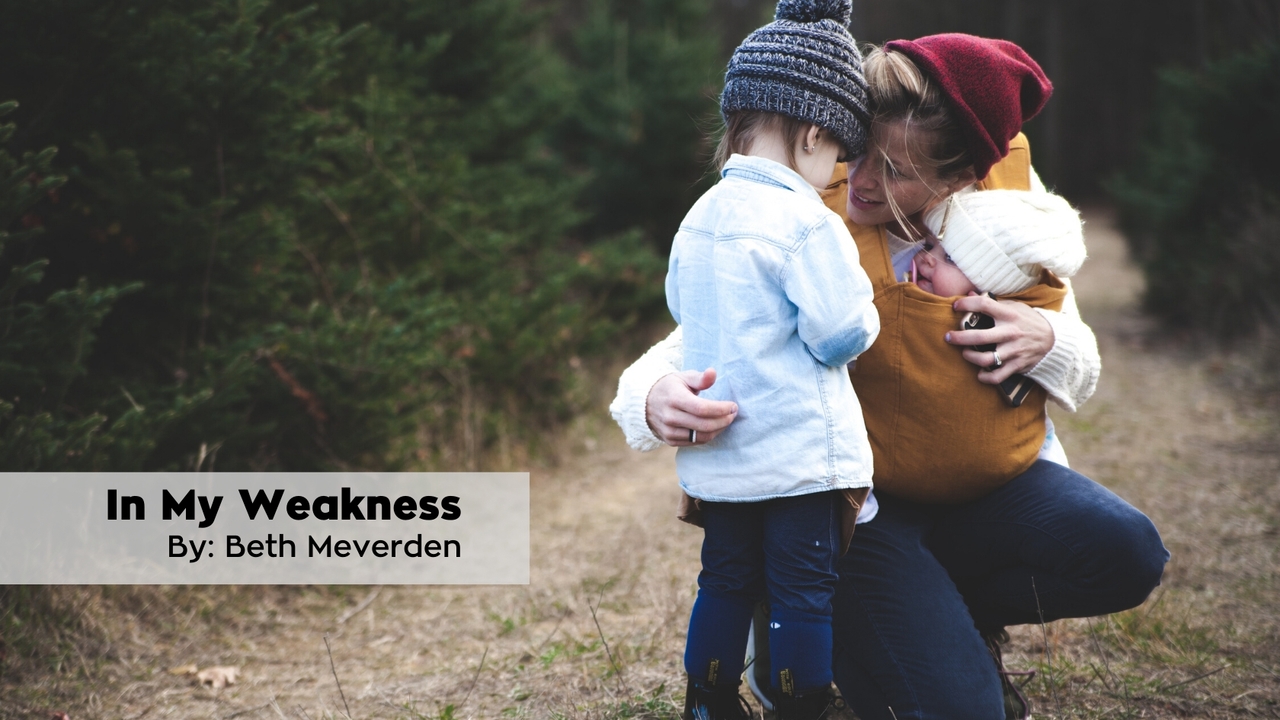 In 1 Corinthians 9:19 Paul says, "I have become all things to all people so that by all possible
means I might save some." What does it mean for you to be all things to each of the people in
your family, in your neighborhood, in your community? It seems like a daunting task.
Another version of this verse says, "To the weak, I became weak to win the weak…" This is an
amazing thought. When we see that someone we love is weak, it is our first response to
become strong for them not to be weak for them. Why would we even consider becoming
weak? Paul says in 2 Corinthains 12:9 Jesus said to him "'My grace is sufficient for you, for my
power is made perfect in weakness.' Therefore I will boast all the more gladly about my
weaknesses, so that Christ's power may rest on me."
So, when someone is weak and in your weakness you share the power of God with them, you
actually have the ability to help them become strong. Sharing God's power through your
weakness means vulnerability, grace, humility, and trust. It's not shouldering the up in your
own strength and giving to them out of your flesh and experience and insight. It's giving them
over to Jesus and allowing His love to come through you.
When you say you don't know how things will work out, but Jesus does. It's honest and places
the saving on Jesus' shoulders. When you say you don't have the answers, but you'll stay with
them until God answers the prayers for healing, you place the reigns in Jesus' capable hands.
Our children don't need us to be perfect, to know all the answers, and to carry all their burdens
for them. They need us to be honest, vulnerable, and carrying their burdens with them. How
will they learn to trust God in their weakness if they don't see us doing it? Trust God, Mama
and Daddy. He can meet the needs of all the people you love if you will simply step aside and
let Him.
He gives strength to the weary and increases the power of the weak. Isaiah 40:29
In what ways have you let Jesus' power shine through your weakness for your children?