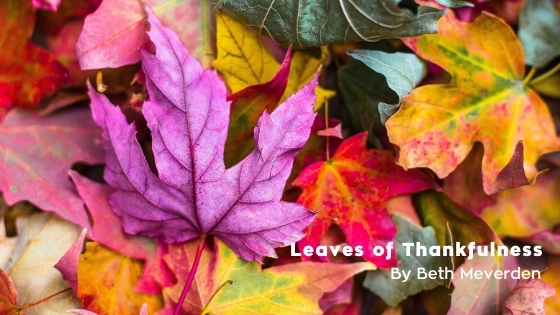 Sit with me at the Thanksgiving Table of my childhood for a moment. Everyone has their food and begins to dig in! One of the adults looks up and says, "As we thank God for this bountiful feast, let's go around and each say something we are thankful for." I can feel the butterflies flittering (from being hungry AND not knowing exactly what to say). It's almost my turn to share and all I can think of is the stuffing and the rolls and the pumpkin pie I'll get later.
Let's avoid that stress for our children this Thanksgiving. Before Thanksgiving Day, talk through different things God has done in your family and in your family's individual lives throughout the year. Let your children share specific things they are thankful for that God has provided. This conversation will prepare them for this cute thankfulness activity you can do as people are waiting to eat their Thanksgiving meal.
Before Thanksgiving Day, grab some construction paper (I would use orange, yellow, red, and brown) and cut as many leaves as there will be people sharing the meal with you. You can even cut out two leaves per person. Since there is usually some time before the meal is ready to eat after people arrive, have people write down (and help their children write down) something they are thankful for from the past year and sign their name. Place the leaves all over the Thanksgiving Table and, throughout the meal, have each person who can read choose a leaf or two to read aloud. This activity keeps anyone from being put on the spot and everyone gets to hear what each person is thankful for.
These leaves of thankfulness will help your family leave the meal more relaxed and grateful for not being put on the spot. It may even become an annual tradition for your family.
Let the peace of Christ rule in your hearts, since as members of one body you were called to peace. And be thankful. Colossians 3:15
What will you write on your thankfulness leaf?