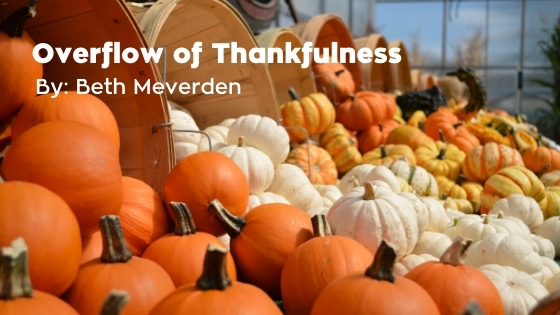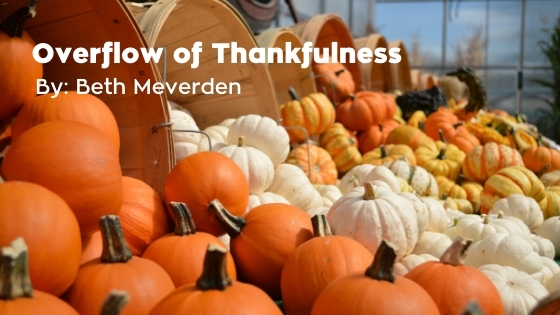 As we continue to think thankful thoughts, it's good to remind ourselves of the most important reason for us to be thankful. This passage of Scripture inspires us with thinking of that most important thing!
6 So then, just as you received Christ Jesus as Lord, continue to live your lives in him, 7 rooted and built up in him, strengthened in the faith as you were taught, and overflowing with thankfulness. Colossians 3:6-7
Because of what Jesus did, we can receive His gift of eternal life. After we receive His gift of salvation from what our sins deserve, justification by being made right with Him by Him, and redemption from our sins' debts being paid by Jesus' blood, the sanctification process begins. Sanctification is the process of becoming more like Christ instead of just hanging out slothfully in our salvation and waiting for the end to come!
Sanctification is continuing to live our lives in Him. When we are being rooted, it is just like a tree whose roots dig deeper into the ground to gain stability in order to be strong enough to grow into a tall unwavering tree. When we are rooted in the foundation of Jesus, we can be built up strong in Him like a tree who is not uprooted by storms that come.
Being built up in Him comes from the continual sanctifying work of the Holy Spirit. The work being done here is mainly about knowing God more through His Word, talking to Him in prayer, and spending time with others who love Him. We are strengthened in the faith by trusting Him in any and every situation and in each relationship. Each thing we face that grows our faith reminds us of the foundation of our faith and our salvation which makes us overflow with thankfulness. Thankfulness here can be pictured as good fruit the tree bears. We can't help it. When we think of all Jesus has done for us and how much we've grown our roots deeper into Him and been built up stronger in Him, we overflow with the fruit of thankfulness. Our fruit of thankfulness can plant seeds of thankfulness in others that will help them start the process of sanctification, as well.
May this beautiful picture of a strong fruit-bearing tree inspire you this Thanksgiving to plant seeds of thankfulness in your children. The most important thing we can be thankful for this Thanksgiving is our salvation. May the joy of your salvation be echoed in your children's lives as well.
This is to my Father's glory, that you bear much fruit, showing yourselves to be my disciples. John 15:8
What can you do to plant seeds of overflowing thankfulness in your children's hearts this Thanksgiving?